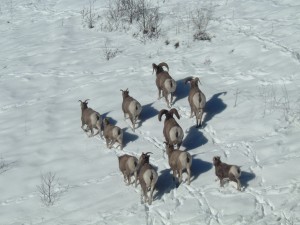 Hello everybody,
This is my first post on this site.
To get started I'll wish the sheep a good lambing.
It  was a late spring with lots
of high country snow that left
them scrounging for grass
before the alpine forbs were
available. If you hike onto
the mountain side below
the microwave towers it's
possible to see ewes and
maybe young lambs.
We will start feeding again in early December.
Yours truly,
Bob Vliet